Ebike LED Front and Rear Light System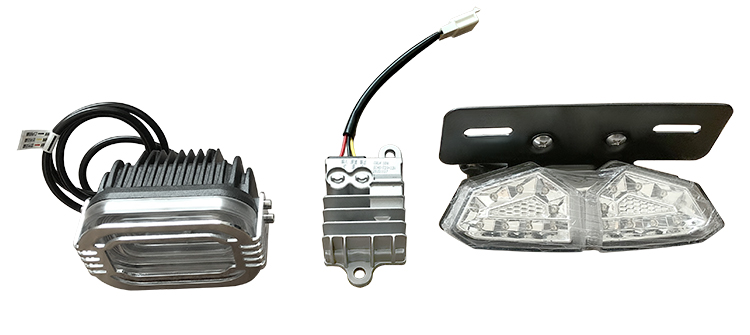 Main Features:
Input Voltage: 12-80V DC
Rated Power: Low beam - 18W / High beam - 25W
Colour Temperature: 3000k / 6000k
Material: Cast aluminum / PC / Steel
Function: Driving lights, brake lights, left turn lights and right turn lights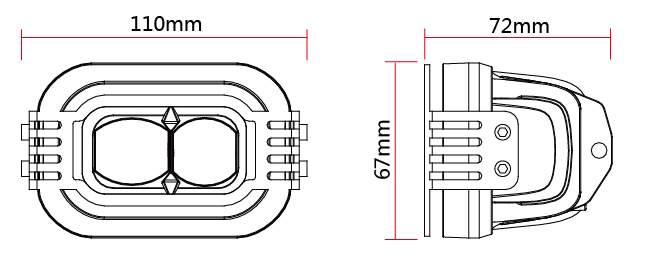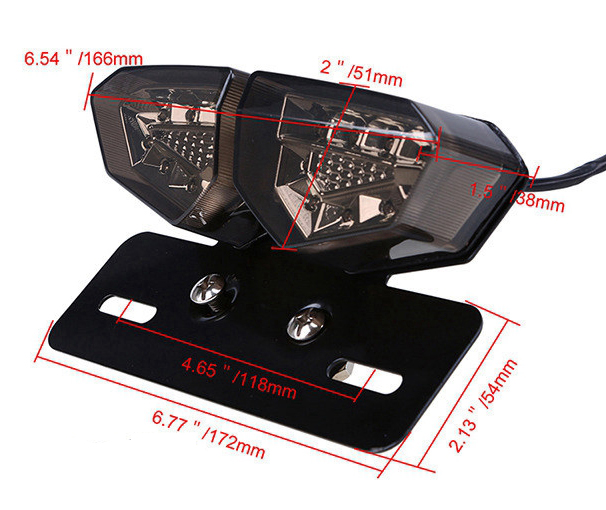 Packing Items:
1. 25W LED Ebike Front Light
2. LED Ebike Rear Light
3. 12V DC voltage convertor
4. Light system weak current main cable
5. Horn
6. U-Type flasher
7. Switch (To control high beam and low beam of headlight, brake lights, turn signal lights, parking double flash and horn)


Packing:
L*W*H: 25cm*15cm*10cm
Packing Material: 3-layer carton packing with foam inside to protect the ebike when shipping

Please leave us correct and exactly consignee, phone number and shipping address, so that we can send you the parcel in a right way. Thanks!

Brand introduction
CHANGZHOU ABLE ELECTRONIC TECHNOLOGY CO., LTD located in Changzhou, Jiangsu—near Port of Shanghai. Since founded in 2013, adhere "Business is a win-win situation." as core values to provide professional technology support, good quality products, competitive prices, short time of delivery and good after-sales services.