By ablebike |
19
September 2023 |
0
Comments
19/21" 72V 8000W Bike Full Parts: Enhance Your Riding Experience
Electric enduro bikes have gained immense popularity among enthusiasts for their speed, power, and durability. However, picking the right parts and ensuring their compatibility can be a daunting task. That's where the 19/21" 72V 8000W Bike Full Parts come in, with a prettypowerful motor and higher level parts but cheaper price. In this blog post, we will explore everything you need to know about this kit.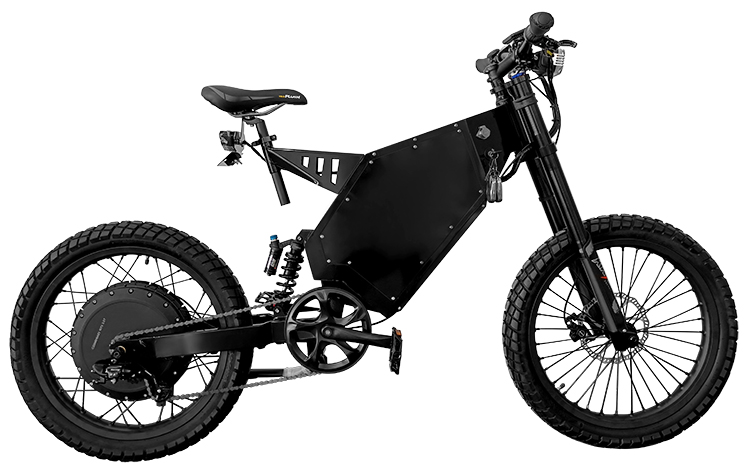 The 19/21" 72V 40Ah Battery 8000W Motor electric enduro bike full parts kit is the perfect combination of quality and affordability. This kit includes everything you need to convert your regular bicycle into a powerful electric bike. Let's take a closer look:
1. Electric motor:
The kit comes with a 8000W motor that delivers a top speed of 100 km/h and a range of up to 80 kilometers. With this motor, you can tackle any terrain with ease and enjoy smooth and speedy rides.
2. Battery:
The kit includes a 72V 40Ah lithium-ion battery, which provides long-lasting power to your electric bike. With this battery, you can ride for hours on end without worrying about running out of power.
3. Parts:
The 19/21" 72V 8000W Bike Full Parts kit includes high-quality parts such as hydraulic disc brakes, aluminum alloy suspension, and CST off-road tires. These parts are designed to withstand rough terrains, ensuring a safe and comfortable riding experience.
4. Compatibility:
The kit is compatible with 19" and 21" bikes, making it easy to convert your existing bicycle into an electric enduro bike. The kit is easy to install and comes with a detailed instruction manual.
5. Price:
One of the biggest advantages of the 19/21" 72V 8000W Bike Full Parts kit is its affordable price. Despite its high-quality components and powerful motor, the kit is much cheaper compared to other electric enduro bike kits available in the market.

The 19/21" 72V 8000W Bike Full Parts kit is an excellent choice for anyone looking to convert their regular bicycle into a powerful electric enduro bike. With its prettypowerful motor, high-quality components, compatibility, and affordable price, this kit ensures a top-notch riding experience. If you're looking to enhance your riding experience, you can contact us via Tel: +86-177-51589985 or E-mail: info@ablebike.com to order your kit today.
website:https://ablebike.com/19quot-21quot-72v-8000w-p1037.html
Leave a Reply
Your email address will not be published.Required fields are marked. *