By ablebike |
10
August 2023 |
0
Comments
Exploring the Capabilities of the AbleBike - 19/21" 72V 6000W Bike Full Parts
When it comes to high-performance electric bikes, AbleBike is a brand that stands out from the rest. They have revolutionized the industry with their innovative designs and exceptional quality, making them one of the leading manufacturers of high-end electric bikes. Among their impressive lineup stands out the AbleBike 19/21" 72V 6000W Bike Full Parts. This superior bike is built for speed, power, and performance. Let's take a closer look at what this bike has to offer!

1. Supreme Build
The AbleBike 19/21" 72V 6000W Bike Full Parts features a robust build that is not just durable but also capable of tackling any terrain. The frame is made from premium quality aluminum alloy and designed in a way that gives you maximum comfort and support. The 19/21" wheels are built to deliver excellent stability and grip, even on slippery surfaces. Furthermore, the front and rear suspension system further enhances the riding experience, making it smooth and enjoyable.

2. Powerful Motor
The AbleBike 19/21" 72V 6000W Bike Full Parts boasts a unique and powerful motor that delivers up to 6000 watts of power. The motor's high output is especially useful when facing steep hills and terrains. The motor delivers incredibly high speeds of up to 90km/h at full power, making it one of the fastest electric bikes available in the market. With such speed and power, you can cruise through traffic with ease!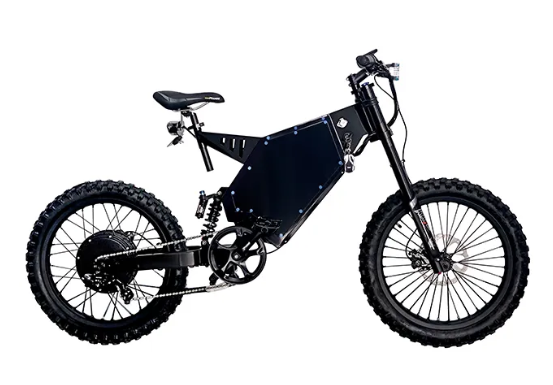 3. Efficient Battery
One of the most crucial components of an electric bike is its battery, and the AbleBike 19/21" 72V 6000W Bike Full Parts does not disappoint. The bike is powered by a 72V, 32Ah lithium battery, which provides a range of up to 120km in a single charge. Additionally, the battery's efficiency is further aided by a smart management system that prolongs its lifespan.

4. Full Parts
AbleBike takes things to the next level by providing full parts with the AbleBike 19/21" 72V 6000W Bike. This means that every component of the bike is included in the package. This comes in particularly handy when you need to replace a part or customize the bike to your requirements. The full parts package includes the motor, controller, front and rear suspension, battery, charger, throttle, brake levers, LCD display, and more.

5. Excellent Customer Support
The team at AbleBike is known for providing exceptional customer support. They are always ready to provide assistance, whether it's regarding setup, maintenance, or any other issue you may face. You can get in touch with them through email at info@ablebike.com or via phone at +86 177-51589985.

The AbleBike 19/21" 72V 6000W Bike Full Parts is an outstanding electric bike that delivers what it promises. Its superior performance, premium build, and full parts package make it an excellent choice for anyone looking for an electric bike that can handle any terrain. Additionally, with AbleBike's exceptional customer support, you can rest assured that you're always in good hands. So, what are you waiting for? Get your hands on the AbleBike 19/21" 72V 6000W Bike Full Parts and experience the ultimate biking journey!
Leave a Reply
Your email address will not be published.Required fields are marked. *