By ablebike |
04
August 2023 |
0
Comments
AbleBike - The Ultimate Electric Bicycle Kit with 72V 12000W Power
The world of electric bikes has taken the world by storm, with more and more people opting for eco-friendly alternatives for their daily commute. One of the most popular choices is the electric bike kit, which allows you to convert your existing bike into an electric one. But not all kits are created equal, and that's where AbleBike comes in. AbleBike offers a 19/21" bike full parts kit with a whopping 72V 12000W power that is impossible to overlook. In this blog post, we'll dive deeper into why AbleBike is a gamechanger for the world of electric bikes.

1. Powerful Motor
The AbleBike electric bike kit boasts a motor with an incredible 72V 12000W power! This enormous power allows the bike to reach speeds of up to 75 mph, making it one of the most powerful electric bikes on the market. The high power motor also means that the bike can handle steep inclines with ease, making it a popular choice for mountain biking enthusiasts.

2. High-Quality Kit Components
If you're going to invest in an electric bike kit, you want to make sure that the components are of high quality. AbleBike doesn't disappoint in this regard, using only the best components in their kit. The kit includes items such as a 72V 24AH Panasonic battery pack, a 72V 150A Sabvoton sine wave controller, and a Bafang 750C color TFT display. These top-of-the-range components ensure that the bike is reliable, efficient, and long-lasting.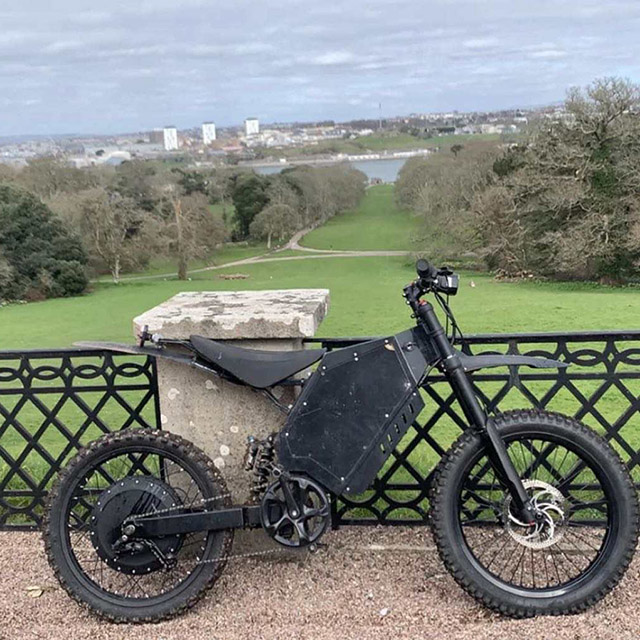 3. Customizable Options
AbleBike understands that everyone has different preferences when it comes to their electric bike, which is why they offer a range of customizable options. You can choose the color of the frame, the type of wheels, and even the type of motor! This means that you can create an electric bike that is perfectly suited to your specific needs and style.

4. Expert Manufacturing
When it comes to something as important as your daily commute, you want to make sure that the electric bike kit has been manufactured to the highest standard. AbleBike has a team of expert manufacturers that take great pride in their work, ensuring that every kit is produced to perfection. The result is a well-crafted electric bike kit that is both durable and reliable.

5. Excellent Customer Service
Investing in an electric bike kit is a big decision, and you want to make sure that you have access to excellent customer service should you need it. AbleBike prides itself on providing the best customer service in the industry. They are always available to answer any questions you may have, and they offer a guarantee on all of their products. Should you encounter any issues with your electric bike kit, they are just an email or phone call away.

If you're in the market for an electric bike kit, AbleBike should be at the top of your list. Their high-quality components, powerful motor, customizable options, expert manufacturing, and excellent customer service all make for an unbeatable product. To learn more about AbleBike and their electric bike kits, visit their website today or reach out to them directly via email (info@ablebike.com) or phone (Tel.: +86 177-51589985).
Leave a Reply
Your email address will not be published.Required fields are marked. *