By AbleBike |
12
July 2023 |
0
Comments
Discover The Benefits Of Owning An Electric Bike
In the world of cycling, electric bikes are gaining more popularity, and for a good reason. With their moderate price range and diverse styles, electric bikes offer an eco-friendly way to travel short distances while still obtaining a workout. Aside from saving money on gasoline and car maintenance, electric bikes can be used as an excellent alternative for public transportation. In this article, we will explore the advantages of owning an electric bike and why it is time for you to make the switch to an electric bike.
1. Great For Commuting
Electric bikes are perfect for getting around town and commuting to work or school. Not only are they cost-effective, but they also allow for a more comfortable and less sweaty ride than traditional bikes. Not having to use as much energy to pedal the bike means riders can easily navigate rough terrain and climb hills with ease. Additionally, electric bikes offer an excellent way to avoid traffic jams and save commuting time which can all greatly reduce stress levels.
2. Low Maintenance
Electric bikes
require little to no maintenance when compared to standard bikes. Unlike petrol-powered vehicles that need oil changes and regular maintenance, electric bikes need minimal attention. Maintaining an electric bike is as simple as keeping it clean and charging the battery. This is why most electric bikes come with ane reasonable warranty that can last for years.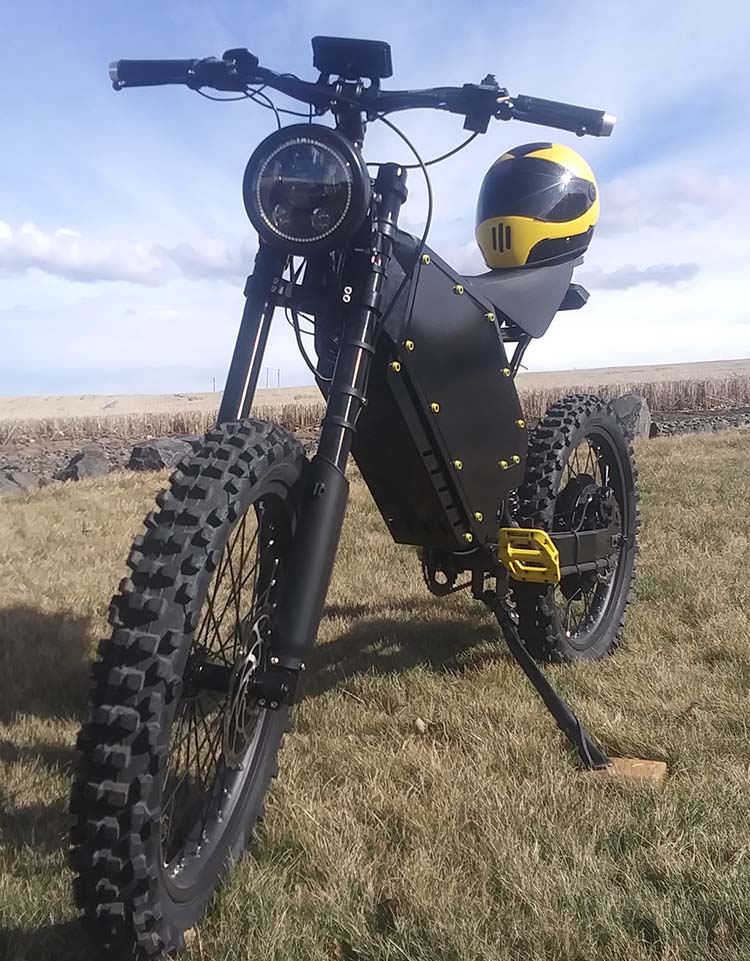 3. Environmentally Friendly
Electric bikes are a great way to reduce the impact on the environment. Lowering pollution is one of the prime benefits of electric bikes, as they do not produce harmful emissions that combustion engines do. In today's world, more people are concerned with protecting the environment, and electric bikes offer an effective way to achieve this. Many countries offer tax incentives or grants for people who own electric vehicles to encourage environmental purposes.
4. Health Benefits
Riding an electric bike is a great way to achieve daily physical activity. Although most people assume that cycling with a motor does not provide a workout, this is not entirely true. Similar to traditional bikes, electric bikes offer a cardiovascular workout since riders still need to pedal, although with less effort. Exercising regularly releases endorphins, which contribute to overall wellbeing and good mental health.
5. Savings on Travel
Electric bikes are a fantastic investment since they will save you money in the long run. The average cost of an
electric bike
may seem steep at first, but it is worth noting how much money you save by not having to buy gas, oil, road tax, or other fuel-related costs. Additionally, you can save money on parking fees, public transport costs and, in some countries, can ride in bike lanes without any charges.
In conclusion, electric bikes present an efficient, practical and eco-friendly alternative to traditional cyclists and gasoline-powered bikes. With their many benefits, including environmentally friendly operation, low maintenance, reduced travel costs, and more comfortable and faster ways to commute, it's no surprise that electric bikes are increasing in popularity worldwide. Whether you're a busy urban commuter, someone who needs to cut down on commuting costs, or someone looking for a simple way to achieve a daily workout, an electric bike may be the perfect fit. So join the electric bike revolution today and experience an eco-friendly way to stay active, comfortable and cost-effective.
Leave a Reply
Your email address will not be published.Required fields are marked. *