72V 6000W WP50H Ebike Kit
This is 72V 6000W Ebike Conversion Kit for electric bike, electric fat bike, electric mountain bike and electric enduro bike with a pretty good quality and powerful performance.
This rear-drive motor, which is compatible with the disc brake, has a rated power of 6000W and a maximum torque of 129 N.m, providing ideal power for vehicles. Strong and efficient, this motor, working together with a cassette or freewheel speed change mechanism, greatly enhances riding comfort and is suitable for beach buggies and snow bikes. It can be black or sliver.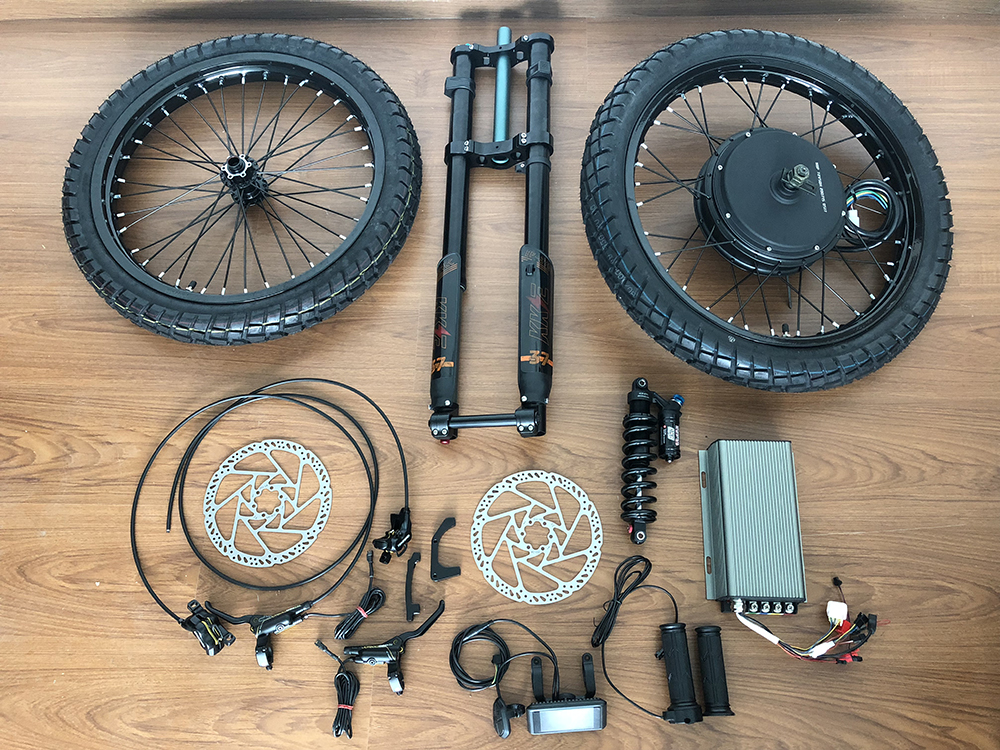 Main Features:

1. 72V 6000W brushless gearless hub motor
2. 845/925 rpm = 90km/h Max. speed
3. 195N.m Max. torque
4. 155mm installation width
5. 36H*10g spoke with wheel size of 19"/21" motorcycle wheel available
6. mechanical disc brake / hydraulic disc brake available
7. motor cable with 8/9-pin regular connector or waterproof as required
8. Single gear 16T freewheel
9. 96h salt fog test

Packing Items:
1. 1) 72V 6000W WP50H magnets rear hub motor laced with 19"-28" bike / motorcycle / fat bike rim
2) Sabvoton 72V 100A 24 tubes sine wave controller
3) UKC1 colorful LCD display
4) Thumb / twist throttle
5) 12 magnets pedal assist
6) Tektro HD-E500 dual-piston hydraulic disc brake system with ebrake sensor levers and 203mm rotors
7) KKE double air crown fork with rebound and compression adjustment
8) KKE rear shock BA-27RC
9) 19inch motorcycle rim front wheel with motorcycle inner tube and tire

Packing:
L*W*H: 65cm*65cm*30cm; 65*65*23cm; 95*30*20cm
Packing Material: 7-layer carton packing with foam inside to protect the ebike when shipping

Details pictures:
Rear wheel with 72V 6000W WP50H motor and Sabvoton 100A controller: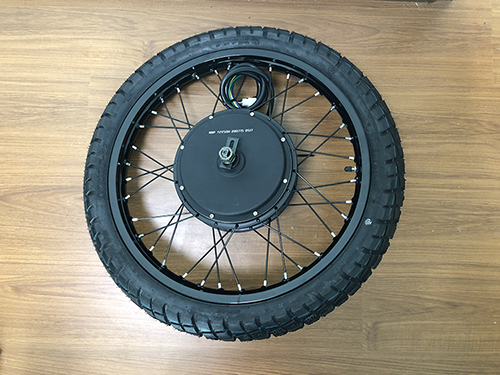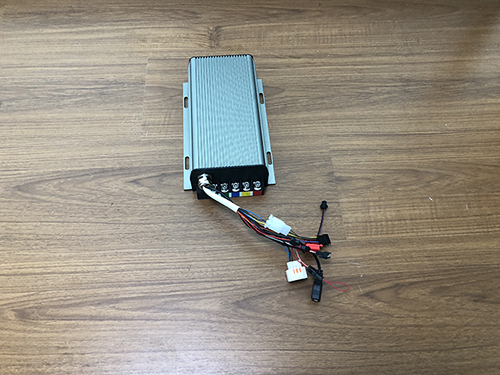 Front wheel with hub and motorcycle tire: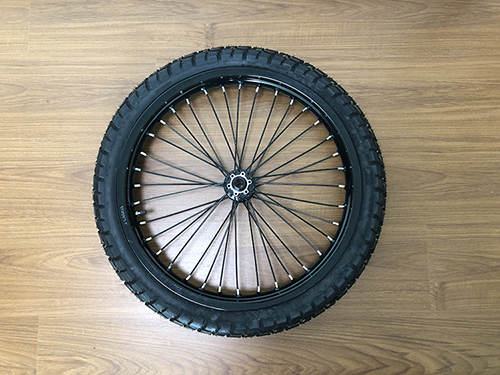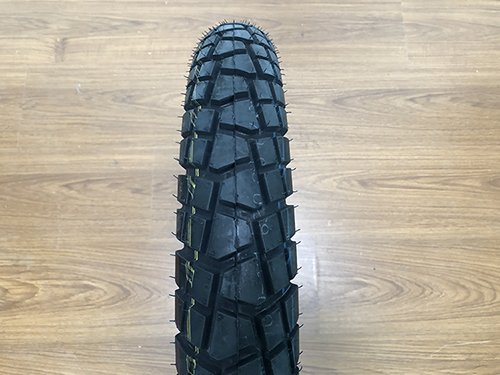 UKC1 colorful display and twist throttle: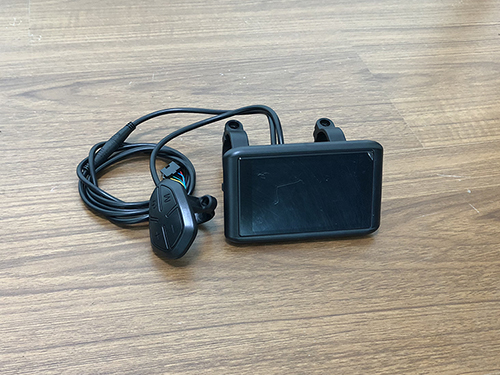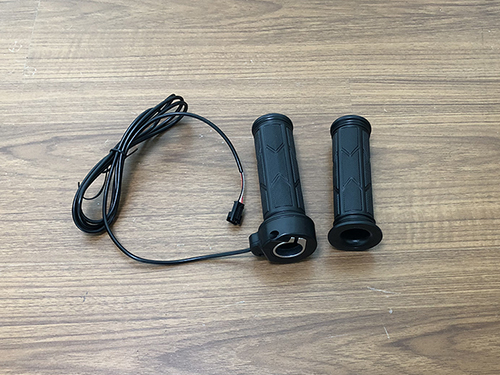 KKE R110 front fork and KKE BA-27RC rear shock: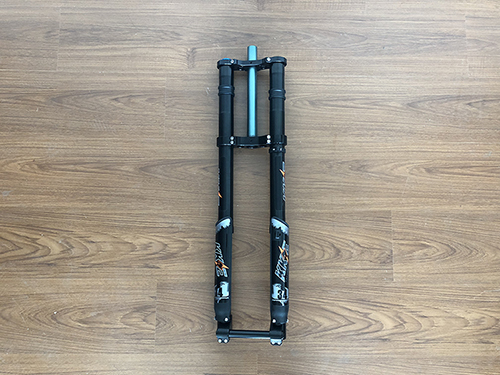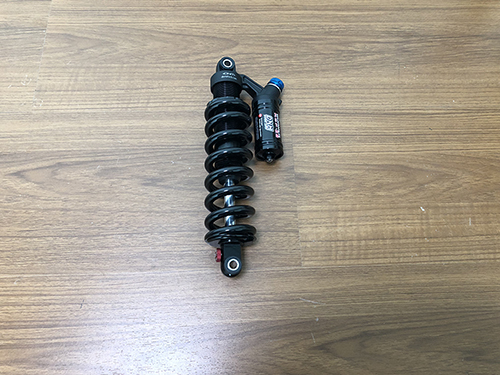 HD-E500 Dual-Piston hydraulic disc brake system: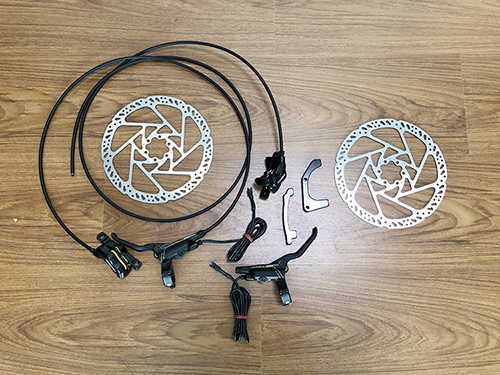 Please leave us correct and exactly consignee, phone number and shipping address, so that we can send you the parcel in a right way. Thanks!