72V 5000W 50H Ebike Kit
72V QS50H 5000W Ebike Conversion Kit for Stealth Bomber Electric Enduro Bike with Tektro hydraulic brake system, air fork and rear shock.
This rear-drive motor, which is compatible with the disc brake, has a rated power of 5000W and a maximum torque of 115 N.m, providing ideal power for vehicles. Strong and efficient, this motor, working together with a cassette or freewheel speed change mechanism, greatly enhances riding comfort and is suitable for beach buggies and snow bikes. It can be black or sliver.


Main Features:

1. 72V 5000W brushless gearless hub motor
2. 745/825 rpm = 90km/h Max. speed
3. 150N.m Max. torque
4. 155mm installation width
5. 36H*10g spoke with wheel size of 19"/21" motorcycle wheel available
6. mechanical disc brake / hydraulic disc brake available
7. motor cable with 8/9-pin regular connector or waterproof as required
8. Single gear 16T freewheel
9. 96h salt fog test
Packing Items:
1) 72V 5000W QS50H magnets rear hub motor laced on 19" motorcycle rim with motorcycle tire and inner tube
2) 72V 100A Sabvoton 24 tubes sine wave controller with bluetooth dongle
3) TFT UKC1 colorful LCD display
4) Twist throttle
5) 2 brake levers with power cut off sensors
6) 16T single speed freewheel

Packing:
L*W*H: 65cm*65cm*26cm
L*W*H: 65*65*23cm; 90*28*14cm (These two cartons are for optional parts of front wheel, KKE front fork and KKE rear shock)
Packing Material: 5-layer carton packing with foam inside to protect the ebike when shipping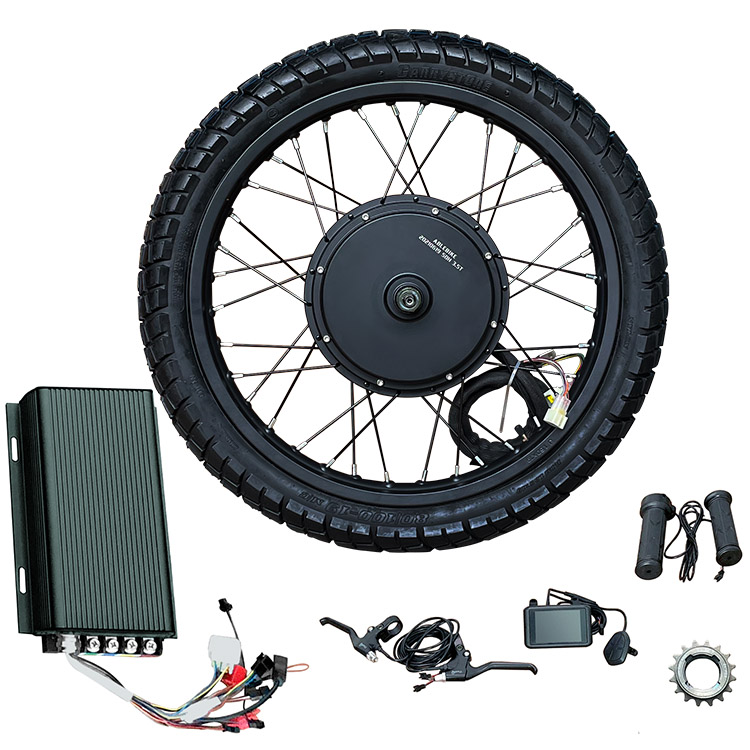 Rear wheel with 72V 5000W QS50H motor and Sabvoton sine wave 100A controller: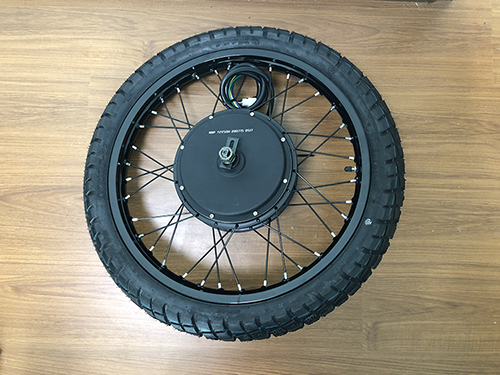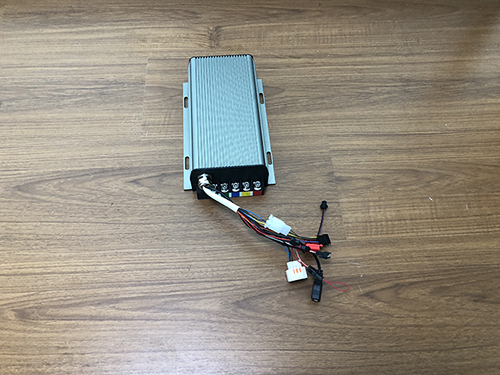 UKC1 colorful display and twist throttle: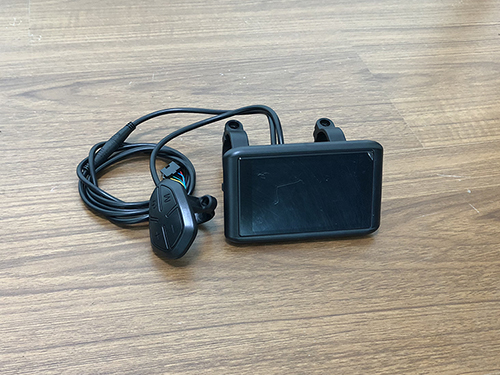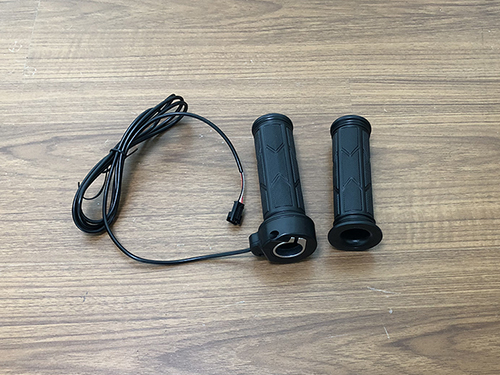 Other optional parts you may need:
1) Tektro HD-E500 hydraulic disc brake system with ebrake sensor levers and 203mm rotors
2) KKE double air crown fork with rebound and compression adjustment
3) KKE rear shock BA-27RC
4) 19inch motorcycle rim front wheel with motorcycle inner tube and tire
Detail pictures of other parts you may need: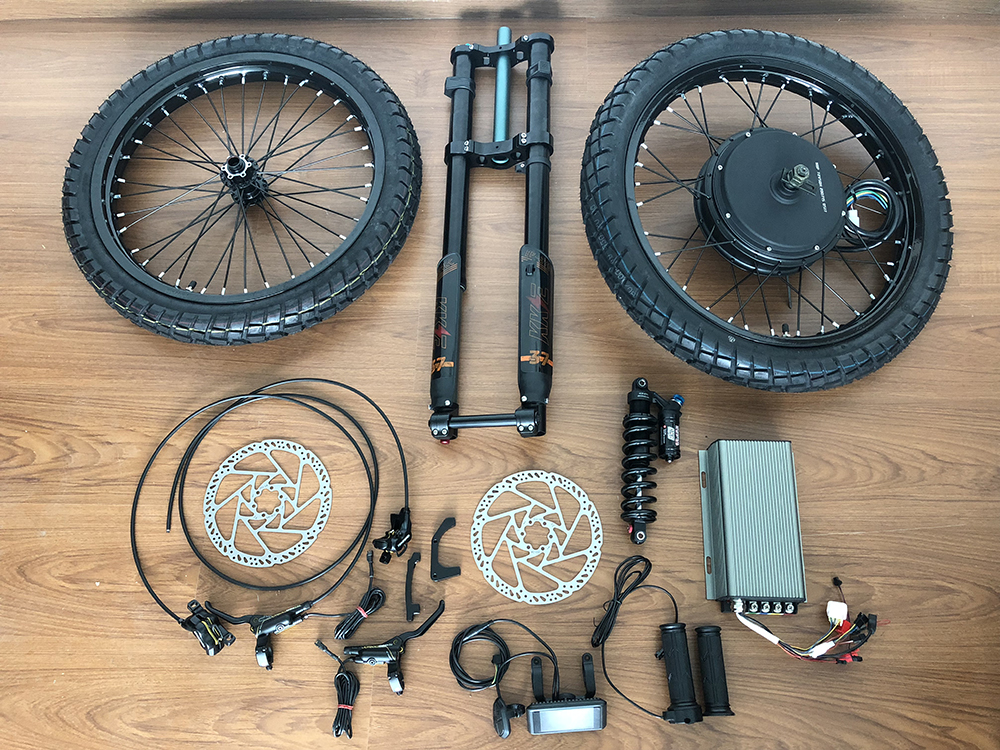 Front wheel with hub and motorcycle tire: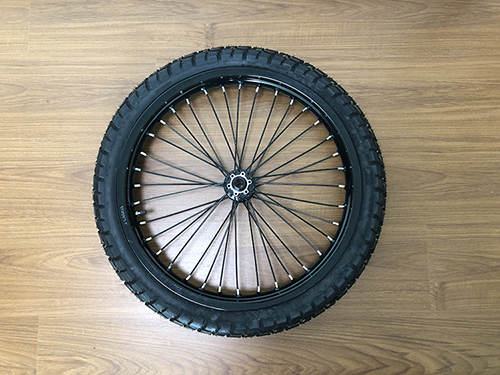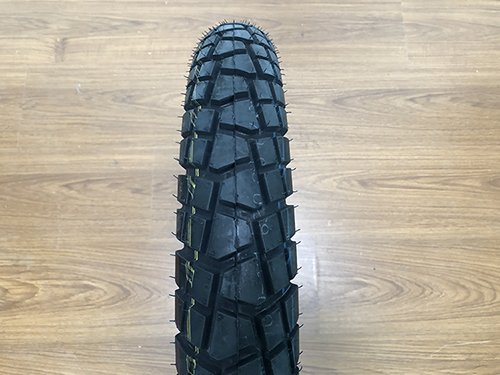 KKE R110 front fork and KKE BA-27RC rear shock: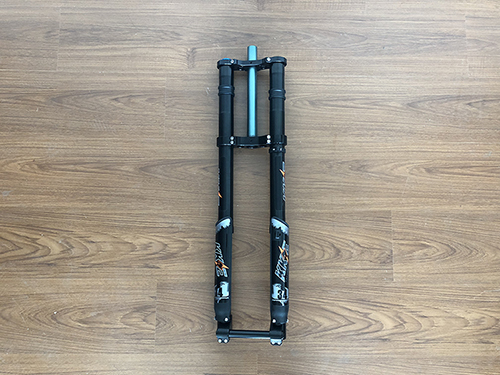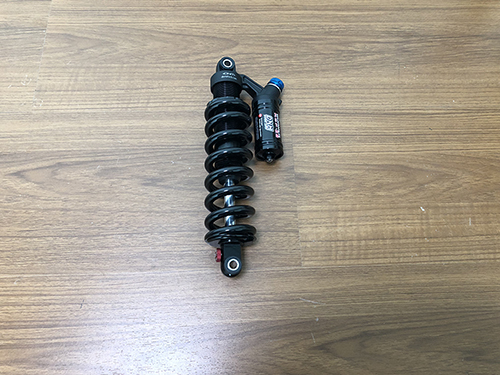 HD-E350 Single-Piston hydraulic disc brake system: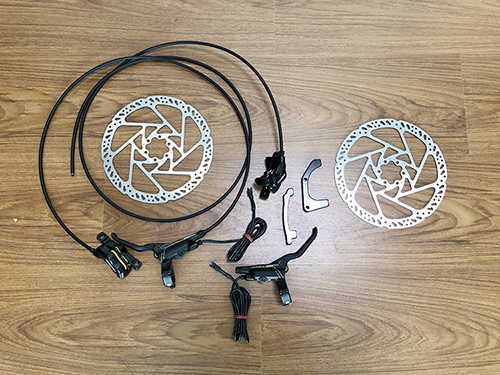 Hot Sale Model: USD2449 including shipping cost for 19/21inch 72V 26Ah 5000W Stealth Bomber Electric Bike Full Parts Complete Kit
Main Parameters:
Model: AbleBike A9 Plus Full Parts Complete Kit
Style: Electric Enduro Bike
Size: 19"/21" motorcycle wheel
Color: Black, White, Red
Electronics:
Motor: 72V 5000w QS brushless gearless hub motor with single gear, 72V 80A controller, support regenerative function, will charge battery during braking LCD display, full-twist throttle drive, start with key
Battery: 72V 26Ah(1872Wh) 18650 2500mAh cells li-ion battery with 84V 3A smart charger, rated for 800 charge cycles
Charger: 84V 3 Amps smart charger, operates AC 100-240v 50/60Hz, 252W
Display: UKC1 colorful LCD with speed, distance, power supply display, etc.
Controller: 24 tube 72v 100A Sabvoton sine wave programmable controller with bluetooth dongle
Throttle: Twist throttle
Lights: Front light, rear light, turn signal light and brake light
Components:
Frame: Super stealth bomber steel frame: t/2 mm(black, white or red color)
Rims/Tires: 19"/21" double-wall al alloy rim with motorcycle tires, inner tube and nylon protective belt, 10g spokes
Hub: QUANTA barrel shaft hub
Handlebar: PROMAX riser handlebar bold type, 31.8 720mm, aluminum alloy
Stem: ZOOM strengthening bold vertical double stem(80mm), aluminium alloy
Seatpost: PROMAX (27.2mm), aluminium alloy
Seat Tube Clipper: PROMAX 31.8mm aluminium alloy
Bearing Bottom Bracket: NECO 68*127
Front Fork: KKE double air crown fork with rebound and compression adjustment, 26inch, 20mm hub width, 110mm dropout
Rear Shock: KKE BR27-RC air shock
Brake system: TEKTRO HD-E500 Dual-Piston modified hydraulic disc brake(power cut off) aluminum alloy 203mm rotor disc brake caliper adapter with TEKTRO 203mm front & rear disc brake rotors
Shifter: Single speed Shimano TX-50 thumb shifter
Freewheel: Single gear 16T
Derailleur: Single speed Shimano Acera
Chain/Crankset: Z51 38T teeth 140 crank, aluminium alloy
Tensioner: TAIWAN tensioner
Saddle & grips: SR/VELO ergonomic soft comfortable, PU leather
Pedals: WELLGO CNC high density bearing pedal with reflectors, aluminum alloy
Performance:
Speed: 80+km/h(50mph) Max. speed
Range: 35-55+ Miles
Charging Time: 6-8 hours, depend on the battery status
Bike Weight: 170lbs
Max. Load Capacity: 450lbs
Recommended Rider Heights: 5'4" - 6'2"
Packing:
1). Frame with necessary bolts and screws
L*W*H: 76cm*53cm*22cm
G.W.: 25kg

2). 19/21inch 6000w rear motor wheel, 100a controller, colorful display, hydraulic brake, twist throttle and pedal assist
L*W*H: 65cm*65cm*26cm
G.W.: 19kg

3). 19/21inch front Wheel
L*W*H: 65cm*65cm*23cm
G.W.: 10kg

4). Front fork, rear shock, bike saddle, handlebar, stem, seat post, seat tube clipper, crankset, pedal, tensioner, freewheel, chain, kickstand, front light, rear light, switch and horn
L*W*H: 93cm*30cm*19cm
G.W.: 12kg

5). 72V 29Ah lithium battery and 84V 3A smart charger
L*W*H: 38cm*29cm*23cm
G.W.: 12kg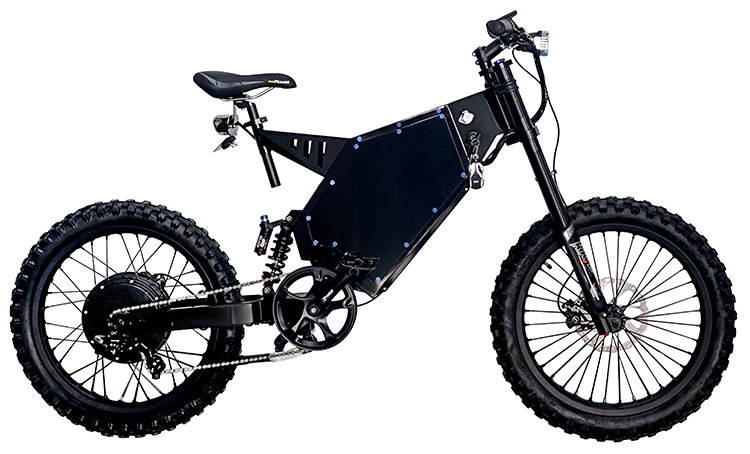 Please leave us correct and exactly consignee, phone number and shipping address, so that we can send you the parcel in a right way. Thanks!